CandyGold Lollipop
Product for Ninth International Design Contest Trieste Contemporanea.
The contestants will have to design a new pocket lucky charm, useful for confronting with positivity, courageous altruism, and the necessary irony the challenges of a difficult and widespread crisis with which our planet and society are faced. The "Pocketluck" theme has been carried out with great diversity and originality by the 329 designs arrived from the 23 countries to which the competition was open.
Designed 2010 by AA
CandyGold Lollipop was presented as selected work.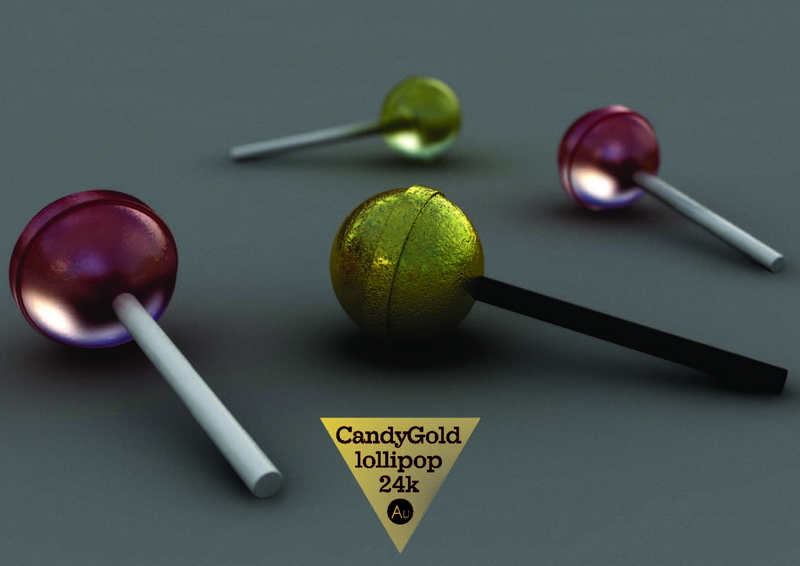 CandyGold Lollipop: Gold & Carbon

CandyGold Lollipop: Nutrition Facts

CandyGold Lollipop